Disque dur Seagate BarraCuda Pro à 12 To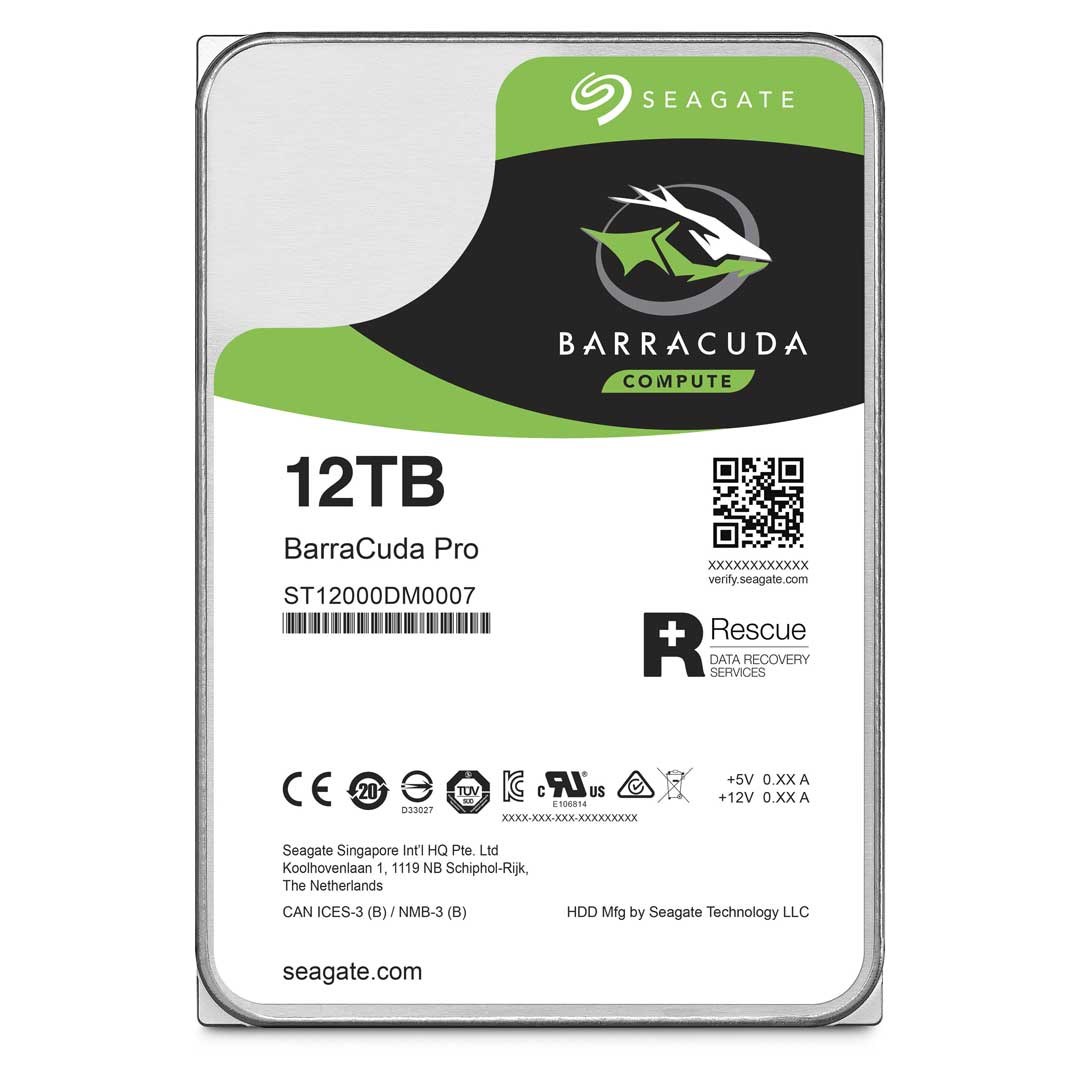 La vidéo prend de plus en plus de place sur nos disques durs avec des résolutions allant au-delà du 4k ou 8K selon les OP de Vidéo Mapping architectural, les vidéos à 360°. La gestion de donnée et les transferts de fichiers volumineux trouvent leurs solutions aujourd'hui avec les DD de Seagate.
Le disque dur Seagate BarraCuda Pro propose une version allant jusqu'à 12 To, plutôt orienté ordinateur de bureau haute performance à interface SATA III, à 7200 trs/min et 256 Mo de mémoire cache, avec un temps d'accès d'environ 4,16 ms, offre un taux de transfert jusqu'à 250 Mo/s est une vitesse de transfert de 6 Gbits/s. Il est d'ores et déjà disponible pour environ 500€ suivant les revendeurs du Net et garantie 5 ans.
Une autre référence, le HDD Seagate IronWolf Pro 12 To pour les NAS accompagné par l'appli IronWolf Health Management compatible avec les NAS Asustor, Synology et Qnap. Le IronWolf Pro est quant à lui proposé au alentour des 520 €.